Heraldic Cloak Devices
St Florian de la Riviere has a set of ceremonial cloaks which are bestowed on the various champions that represent the Barony – the Baronial Champion; the Baronness' Champion; the Arts and Sciences Champion and the Archery Champion. Volunteers have been embroidering the personal devices in a split stitch technique of each Baronial Champion to adorn the perpetual cloaks.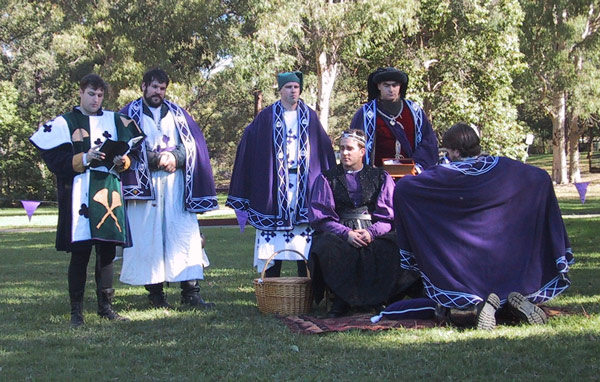 Embroidered Split Stitch Devices
I have embroidered several devices to adorn the Baronial cloaks for various champions. These devices have been embroidered using a simple split stitch technique on a tight-weave twill silk. Each device is executed by firstly starting with the charges. The charges (or identifiable items) are firstly outlined and then worked in rows of stitching inwards on each shape. The background or field colours are completed after all charges have been finished – again working areas from the outlines inwards towards the centre of each space.
| | |
| --- | --- |
| Split Stitch | French Knot |
Any ermine field treatment has been completed over the top of the field areas using small French knots and overstitches. These little embroidered armourial shields are approximately 5cm in height each.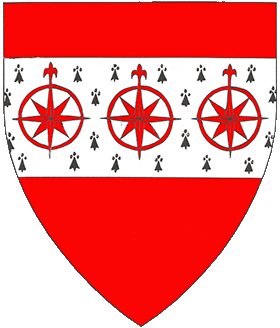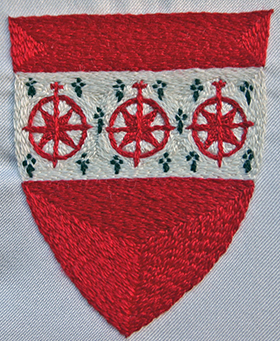 Lord William Addemere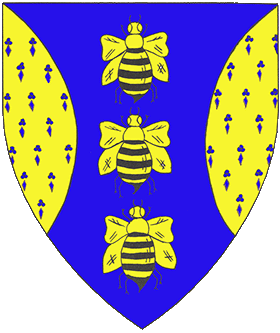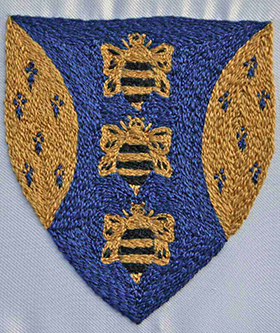 Her Ladyship the Honourable Sabine du Bourbonnais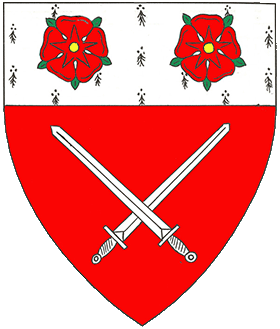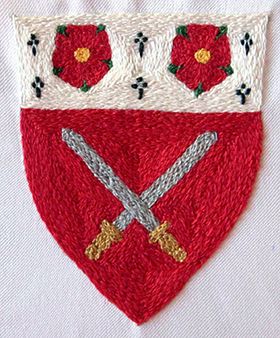 Sir Philipe du Lac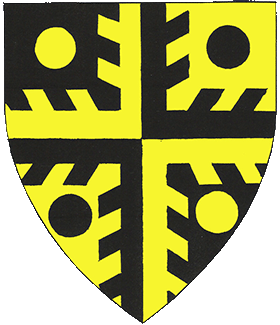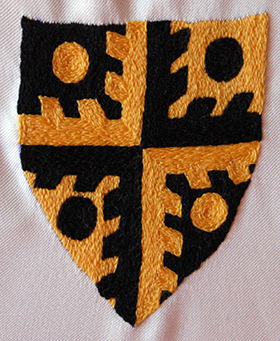 Lord Mynjon du Jardin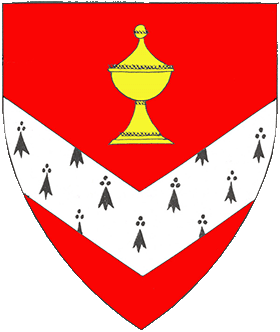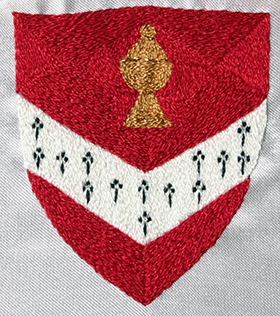 Sir Master Leofric Willoughby de Broke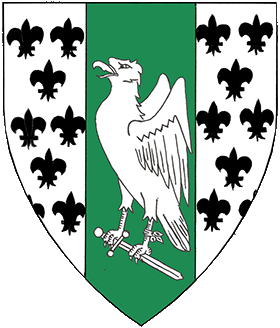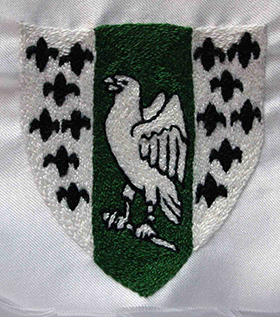 Lord Kitan von Falkenburg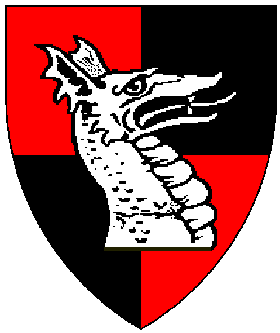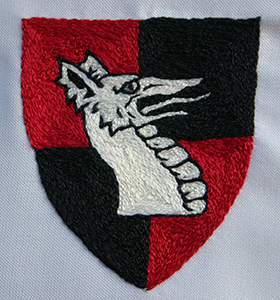 Baron Giles Leabrook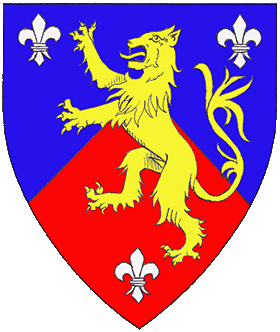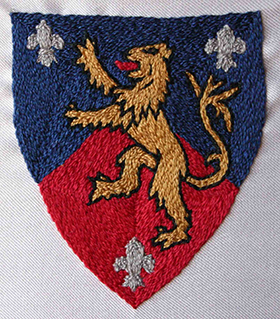 Lord Henri de Monferrant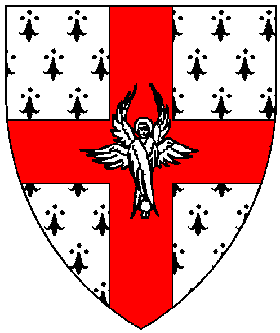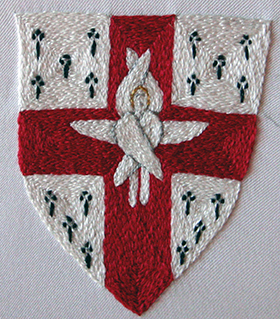 His Lordship the Honourable Nathaniel Mendoza de Guadalajar